Sigma Safe in English
For improved workplace safety
Sigma Safe is a proximity warning system that helps preventing collisions between pedestrians and heavy equipment.
The system consist of four components. The Main Receiver Unit (MRU-1) and the Proximity Indication Unit (PIU-1) are installed on the heavy equipment. The Proximity Indication Unit alarms and informs the heavy equipment operator about pedestrians in close range. Pedestrians carry small-sized and energy efficient transmitters (two models available), whose battery levels can be monitored with a separate Battery Status Checker (BSC-1).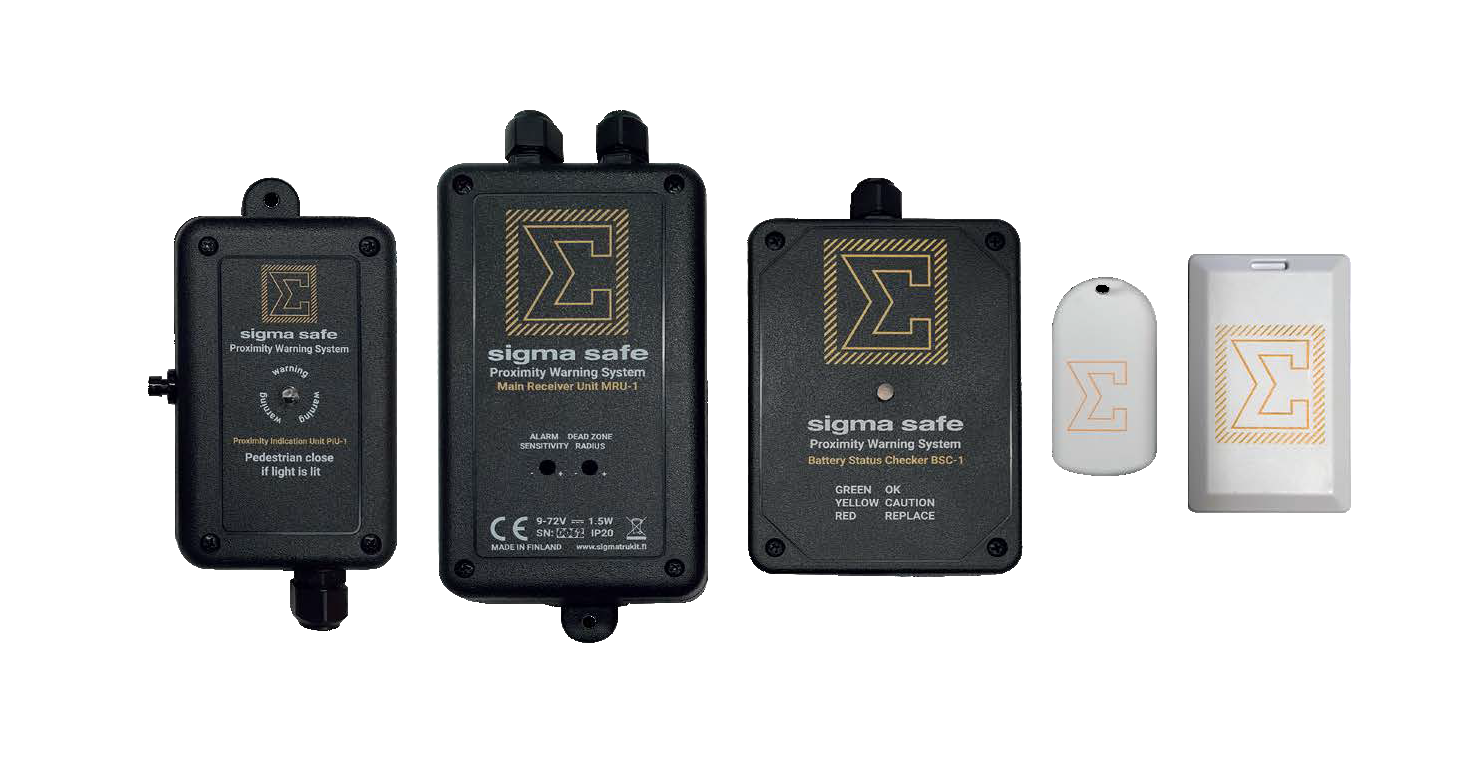 Sigma Safe in a nutshell:
An active system installed on a forklift or on any heavy equipment, that consists of fixedly installed receiving equipment and small-sized transmitters for pedestrians
Proximity Indication Unit alarms the equipment operator about pedestrians in close range. The systems fits in many different sized equipment thanks to an adjustable alarm radius (3 – 30 meters). The system works on radio frequencies, which means a visual contact is not required!
The Main Receiver Unit can be configured to forget transmitters in the very close proximity enabling the operator to carry a transmitter as well
Energy efficient motion activated transmitters offer a long care-free operating time. Depending on the model of the transmitter, battery life is either 7 months (swappable batteries) or over 2 years (waterproof, non-swappable battery)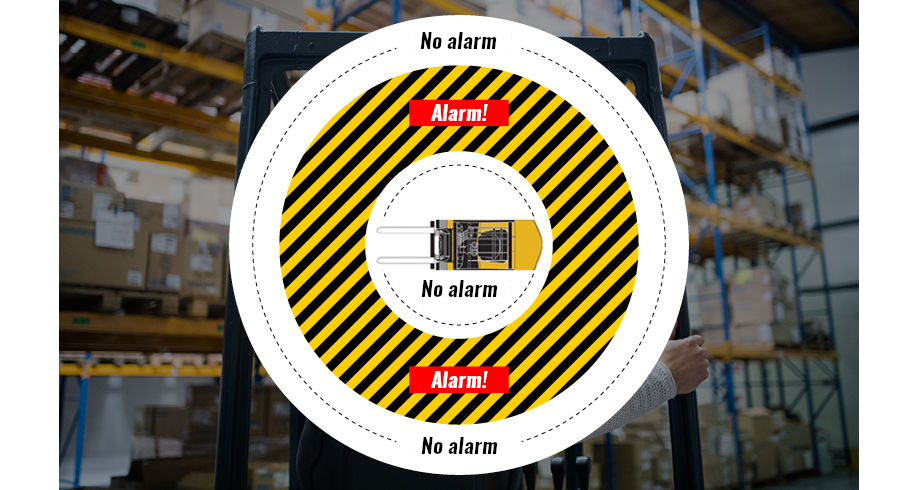 ---
Watch a video on how the system works.
---
Download a brochure in English below
Got interested? Ask for additional information.
Arto Makkonen
Technical director
Tel. +358 (0)44 486 0202
arto.makkonen@sigmatrukit.fi